The 39 people found dead in a refrigerated trailer in Essex were Chinese nationals, it is understood.
Police are continuing to question lorry driver Mo Robinson, 25, who was arrested on suspicion of murder.
Officers in Northern Ireland have raided two houses and the National Crime Agency said it was working to identify "organised crime groups who may have played a part".
The trailer arrived in Purfleet on the River Thames from Zeebrugge in Belgium.
Ambulance staff discovered the bodies of the 38 adults and one teenager in the container at Waterglade Industrial Park in Grays just after 01:30 BST on Wednesday.
The lorry and trailer left the port at Purfleet shortly after 01:05.
Police said the tractor unit – the front part of the lorry – came from Northern Ireland and picked up the trailer from Purfleet.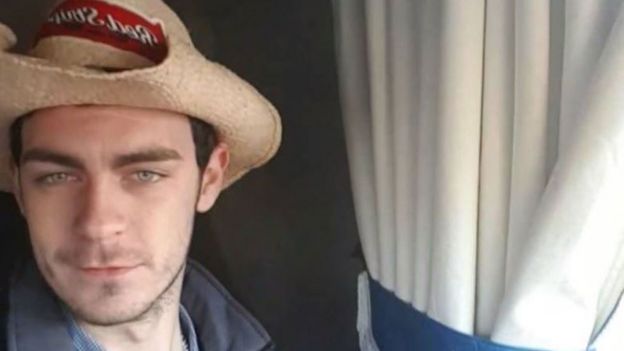 Councillor Paul Berry said the village of Laurelvale in County Armagh, where the Robinson family live, was in "complete shock".
He said he had been in contact with Mr Robinson's father, who had learned of his son's arrest on Wednesday through social media.
"The local community is hoping that he [Mo Robinson] has been caught up innocently in this matter but that's in the hands of Essex Police, and we will leave it in their professional hands to try to catch the perpetrators of this," he said.
The Belgian Federal Public Prosecutor's Office said it had opened a case which would focus on the organisers and others involved in the transport.
A spokesman said the container arrived in Zeebrugge at 14:29 on Tuesday and left the port later that afternoon before arriving in Purfleet in the early hours of Wednesday.
It was not clear when the victims were placed in the container or if this happened in Belgium, he said.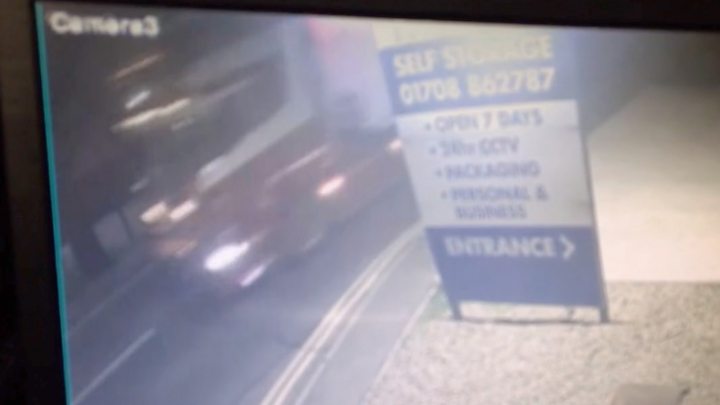 The lorry was moved to a secure site at Tilbury Docks on Wednesday so the bodies could be "recovered while preserving the dignity of the victims".
Essex Police said the nationalities of the victims were not immediately known and said formal identification "could be a lengthy process".
The force earlier suggested the lorry could be from Bulgaria, but later said officers believed it entered the UK from Belgium.