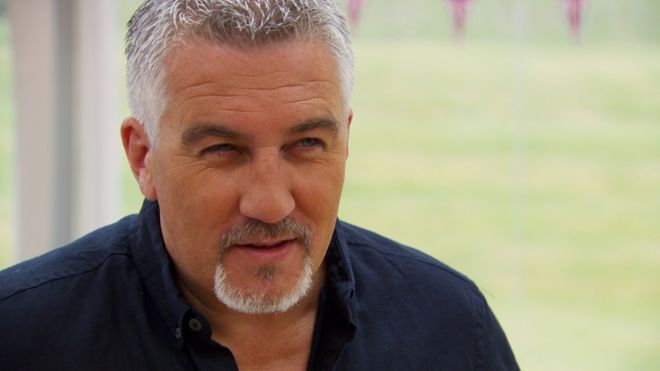 Paul Hollywood has apologised for a "thoughtless" joke about diabetes made on The Great British Bake Off.
Some fans of the Channel 4 show took to social media to voice their upset when the judge made the comment about one contestant's bake.
When commenting on the sticky creations, Hollywood said they looked like "diabetes on a plate".
He later took to Instagram to voice his regret, saying he had "meant no harm".
Tuesday night's episode was patisserie week and also the show's semi-final.
Misunderstanding about the causes of diabetes comes from the fact that there are two very different types.
Fans complained about the remark because they believed it showed Hollywood to be "uneducated" about the condition, claiming it reinforced false beliefs that it comes from eating too much sugar.
---
Diabetes
There are two main types of diabetes:
Type 1 – where the pancreas does not produce any insulin
Type 2 – where the pancreas does not produce enough insulin or the body's cells do not react to insulin
Type 1 diabetes can develop at any age, but usually appears before the age of 40, particularly in childhood.
About 10% of all diabetes is type 1, but it is the most common type of childhood diabetes, so it is sometimes called juvenile diabetes or early onset diabetes
Type 2 diabetes tends to develop later in life and is linked to lifestyle and being overweight.
Source: NHS Choices
---
Viewers of the show were keen to set Hollywood straight, with various tweets and comments objecting to his comment.
Skip Twitter post by @leishman_fiona
I'm not normally one to feel offended by diabetes jokes, I see them as a way to educate people. But this is what #diabetesonaplate looks like, not the patisserie you see on #GBBO. We need to start focusing on how we talk about this condition because #languagematters (cont.)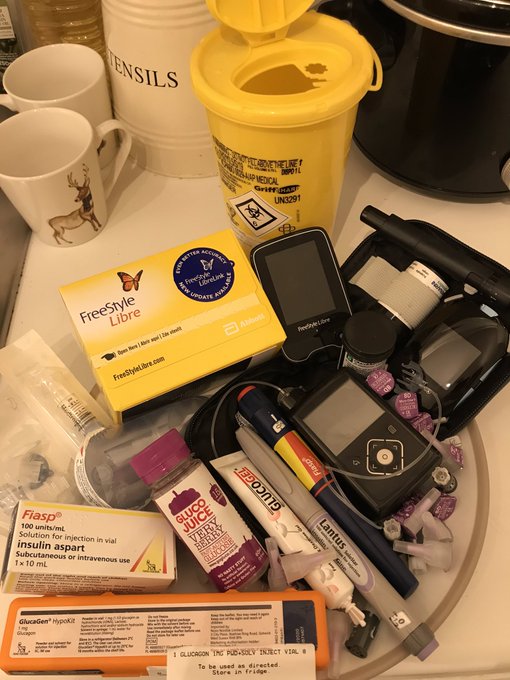 Skip Twitter post by @JasonPWills
This is what #type1diabetes looks like for my daughter @PaulHollywood – you can't fit it all on a plate. Type 1 diabetes is an autoimmune condition not caused by eating sugar. She was diagnosed at 9 #paulhollywood #gbbf @Channel4 #diabetesonaplate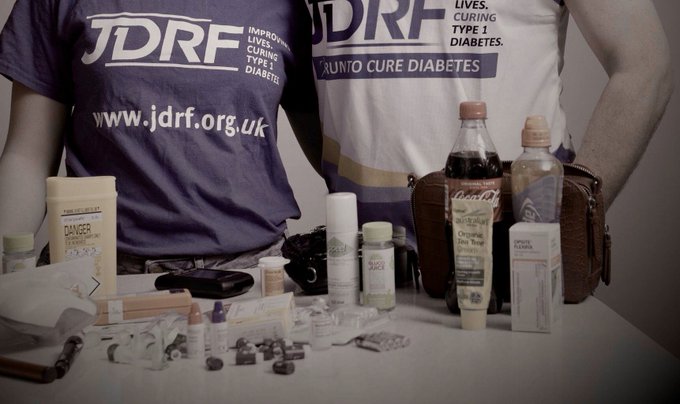 Skip Twitter post by @livvyinabox
I like to call this bake 'diabetes on a plate'. I've been tucking into it since I was 7 years old. #diabetesisnotyourpunchline @Channel4 @PaulHollywood @DiabetesUK @jdrf #gbdoc
End of Twitter post by @livvyinabox
Skip Twitter post by @typeonederful92
@Channel4 @PaulHollywood As someone who has suffered the hardships of TYPE ONE diabetes, and will live the rest of my life fighting a disease that I did not cause or eat my way into, I find ignorant comments like this appalling. Language matters. #chronicillness #GBBO #gbdoc728:28 PM – Oct 22, 2019Twitter Ads info and privacy49 people are talking about thisReport
End of Twitter post by @typeonederful92
An NHS consultant also said he'd be willing to talk Hollywood through the facts about diabetes, type 1 and 2.
Skip Twitter post by @parthaskar

Hi @PaulHollywood
Can I politely ask on behalf of @NHSEngland @NHSDiabetesProg that you avoid making jokes about #diabetes on your show?
More than happy to discuss why/ and concept of types of #diabetes

Thank you
There are now three contestants left to battle for this year's Bake Off crown, with the final taking place next week.