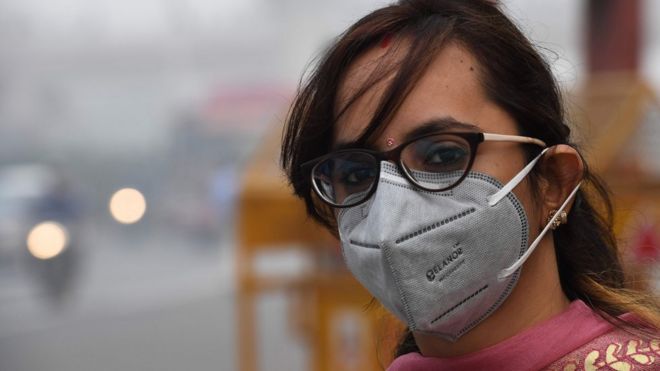 The Indian capital, Delhi, has launched a car rationing system as it battles hazardous levels of pollution.
From 4 to 15 November, only cars with either odd or even number plates will be allowed on the roads each day, officials said.
Such a system has been used before, but it's not clear if it actually helps bring down pollution.
Levels of dangerous particles in the air – known as PM2.5 – are at well over ten times safe limits.
However, cars are not believed to be the main cause of Delhi's toxic air, with experts pointing instead to crop burning by farmers in neighbouring states to clear fields.
Health officials have asked people to stay indoors and refrain from doing any physical activity as millions are at risk of respiratory illness. Schools are closed until Tuesday and the shutdown is likely to be extended until Friday as the city continues to choke under a thick blanket of smog.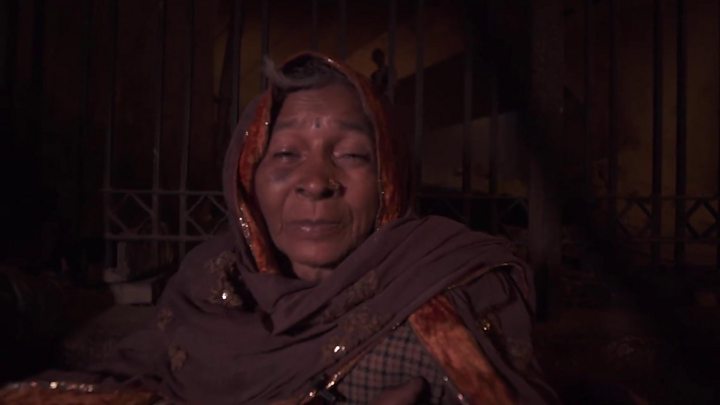 Delhi Chief Minister Arvind Kejriwal said the car rationing system, known as the "odd-even plan", would take hundreds of thousands of cars off the road. Those ignoring the rule will be fined 4,000 rupees (£44; $56) – double that of previous years.
Only public transport, emergency vehicles, taxis and two-wheelers will be allowed. Women driving alone will also be exempt from the rule.
What's caused the pollution?
Experts say emissions from vehicles are just one of several factors that have turned the city into – in Mr Kejriwal's words – a "gas chamber".
A major cause of the high pollution levels at this time of year is farmers in neighbouring states burning crop stubble to clear their fields.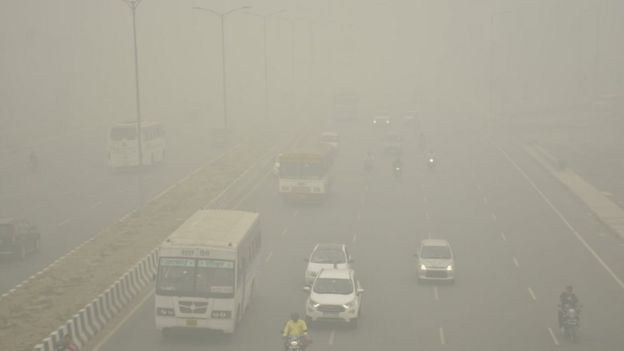 This creates a lethal cocktail of particulate matter – carbon dioxide, nitrogen dioxide and sulphur dioxide – all worsened by fireworks set off during the Hindu festival of Diwali a week ago.
Construction and industrial emissions have also contributed to the smog.
Efforts to identify a cause have sparked a row between state and federal politicians, with Mr Kejriwal calling on the neighbouring states of Punjab and Haryana to crack down on crop burning.
This led to Federal Environment Minister Prakash Javadekar accusing Mr Kejriwal of politicising the issue and painting his neighbours "as villains".
But ordinary Indians are just hoping that scattered rainfall in the coming week will wash away the pollutants. However this is not expected until Thursday.
How bad is the smog?
There is no escaping the oppressive smog which has descended on the city. According to Siddharth Singh, climate policy researcher and author of The Great Smog of India, the air in Delhi "smells like burning leaves".
"It's smoky. Eyes are itchy. The throat is also a little iffy. And everyone's feeling it," he told the BBC.
The level of PM2.5 – tiny particulates that can enter deep into the lungs – was at one point seven times higher than in the Chinese capital Beijing, which has battled similar pollution problems in recent years.
An Indian health ministry official said the city's pollution monitors did not have enough digits to accurately record pollution levels, which he called a "disaster".
Five million masks were handed out in schools on Friday as officials declared a public health emergency.
Why has it been so bad in recent years?
Part of the reason is a change in crop cycles and harvesting in the agricultural states of Punjab and Haryana.
A decade ago the two states passed identical laws intended to preserve ground water, which effectively compelled farmers to plant their rice crops in mid-June rather than end-April as was the tradition.
This was to enable them to make use of monsoonal rains to grow the heavily water-dependant crop.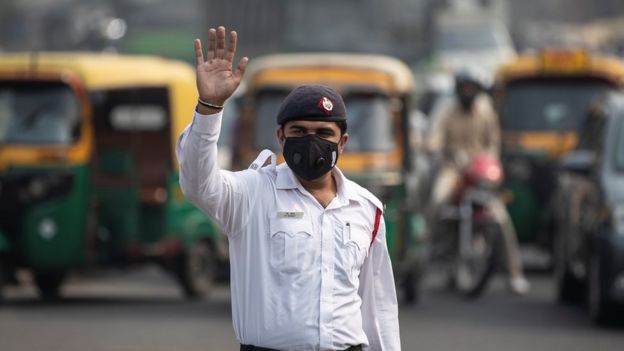 The delay in the planting cycle meant the harvesting cycle was also delayed. Farmers now have much less time to prepare their fields for the next crop cycle and burning stubble is a cheap and effective way to clear the land.
Unfortunately, this coincides with changing wind patterns over Delhi and the rest of north India.
"The perfect storm of conditions during November has created almost 30 percent higher atmospheric concentrations of fine particulate matter," said a Cornell University study published in July.
Delhi's geography – it is landlocked and sits on a flat plain that is blocked off by the Himalayas – means it is more drastically affected.
And the mega-city's traffic also contributes to the problem.